Let's Connect the
World Together
Innovative fiber optic solutions
built to exact specifications
Suncall America. Engineering that Clicks.

Suncall America provides advanced fiber optic connectors, adapters and accessories customized for any application. We're focused on working directly with our customers to design, develop and manufacture innovative fiber optic solutions built to exact specifications.
Featured Product
A New LC Connector,
Just Grab It By the Boot
Our new LC Pull Uniboot incorporates a reinforced boot for a quick push-pull insertion and removal of the connector (no tab needed) plus a new polarity change that happens within the boot, preventing any exposure to outside elements.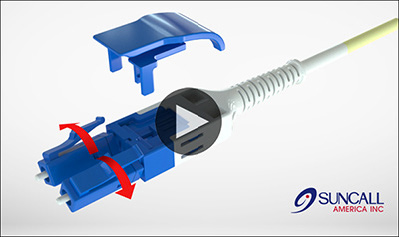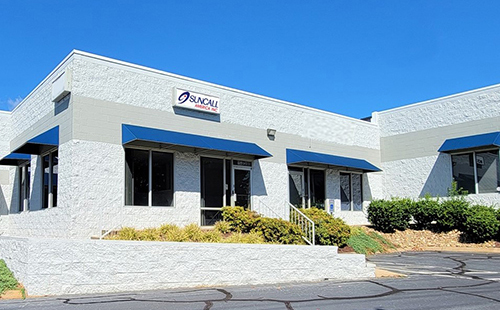 News & events
Our South Carolina Office Has Moved
Our Greenville, SC office has officially moved into a new office building with warehouse space to serve the eastern part of the U.S. We are excited to host client meetings and demonstrations at our new offices located at:
150 W Phillips Rd, Suite C
Greer, SC 29650 USA
Ph 864-329-1131
Stay connected with Suncall eNews
Sign up to receive our quarterly eNewsletters and special announcements.